Location Sound Recordist - Documentaries
Andy Postle

AWARDS:
Location Sound Recordist Andy Postle has a wide ranging experience in documentaries including programmes on science, medical matters, social history, adventure/disaster in Hell on High Water, and crime.  He is at home on set in any environment, is flexible and prepared to travel. 
Award Winning documentary films including best documentary and Silver Logie winners, Location Sound Recordist  

Andy Postle - Career Highlights - Documentaries


2013:  "Tender"  Port Kembla, Scarlett Pictures, Lynette Wallworth
- 4th AACTA Award, Best Documentary Television Program.
-ATOM Award for Best Documentary, 
-Grand Prize of the 12th edition of the FIFO/France Television Awards, Tahiti

This documentary about setting up a community based funeral service in the industrial coastal town of Port Kembla also received a Special Mention at the Sydney Film Festival.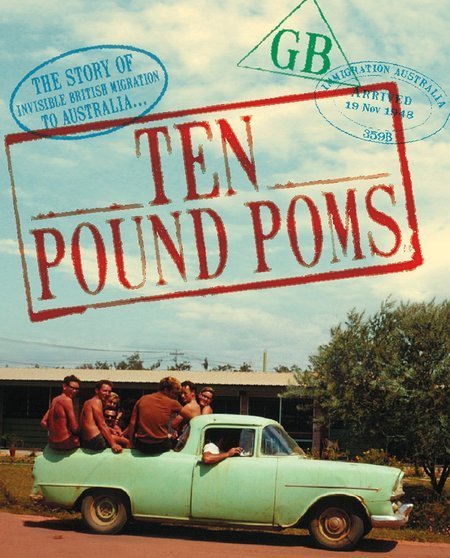 Ten Pound Poms - Documentary - 2007.  Essential Viewing Group,  Director: Lisa Mathews,    Director of Photography: Kathryn Millis.

Winner Best Documentary 2008 - SMH.
 
Ten Pound Poms is a classic one-hour social history documentary tracing the story of the Ten Pound Poms and their families from the post war era through to the 1960s. In the thirty years following World War Two, 1.5 million Britons voluntarily migrated to the former penal colony at the opposite end of the earth. It was one of the largest planned migrations of the Twentieth Century. From all corners of the United Kingdom, these so called Ten Pound Poms shared the common dream that Australia was a land of sunny skies and boundless opportunity. They hoped to escape post war rationing and stiff, class bound British society. In truth they were moving to a foreign country far away from familiarity. It was a roll of the dice for all of them. After the initial sweat and tears of settling into a foreign land, most thrived and their children became true-blue Aussies. Yet for many, Australia was too much to bear. In time, over a quarter of them returned home, happy to turn their backs forever on the sun burnt country and land of endless plains.
 

---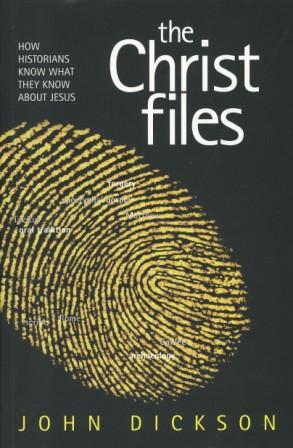 The Christ Files - How Historians know what they know about Jesus.  Documentary Series 2007 -  Anglican Media Sydney
Director; Allan Dowthwaite, Producer; Mark Hadley,  Presenter;  Dr John Dickson
Shot in Egypt, Israel, Italy, Scotland, Ireland & UK -
 Port Macquarie - Director; Matt Reily
Broome, WA - Director Matt Riley

Based on the book by Dr John Dixon, in this documentary shot in Egypt, Israel, Italy, Germany, England, Scotland & Ireland, John takes us through what we can realistically know about the life of Jesus of Nazareth from ancient pagan and Jewish writings as well as the New Testament and Christian Sources from the time of Jesus or soon after.
The Christ Files Documentary shoots which took place in December 2006 and March 2007.
Based on the book by Dr John Dixon and available on  DVD.  Producer Mark Hadleys
See a blog on Tracking The Christ Files Shoots
Have a look at the Promo Video: 


"The Christ Files" Promo from Mal Hamilton on Vimeo
.
---
South Side Story - Beyond Productions, TV Documentary Series - 2007
Following Russell Crow and the Rabbitohs
 
An uprising led by a passionate community and celebrity fans gets them back in the game before the club falters again, only to be resurrected once more by the combined clout of an Oscar-winning actor, Russell Crowe, and entrepreneur Peter Holmes a Court.
---
Location Sound Recordist on Hell on High Water


Hell On High Water -  ITN / Discovery To the Ends of the Earth,
Series for Channel 4 UK, 2000, Sydney Producer & Location Sound Recordist.
Director: Louise Osmond's Sydney to Hobart Disaster 98 Documentary
Screened worldwide
One of the most rigorous sailing competitions in the world, the 54th Sydney to Hobart yacht race turned into one of the worst sporting disasters in history. Almost 100 vessels faced brutal 90-mph winds and towering 60-foot waves. Hell on High  Water revisits the tragedy and analyzes the ferocious storm that left six sailors dead. Yachtsmen and search and rescue teams share their near-fateful tales of battling the severe storm conditions, and a news helicopter captures one amazing rescue.

---
Gori Girl - Documentary - 2000
Follows the life of a girl torn between India & Australia.
Shot in India & Australia, Director Himman Dhamija

Steel City -  Film Australia Documentary for ABC, 1999 documenting the closure of the Newcastle Steel Works. Director: Catherine Marciniak  Atmospherics unit. DOP: Pieter De Vries. 
 
Facing The Demons, ABC Documentary, 1999, Silver Logie Winner. Best Australian Documentary 2000.  Dee Cameron Company.  Observational treatment on the affects of the Jannalli Pizza Hut Murder.

Risky Business - Film Australia/SBS. Observational Documentary Series 1999, Director: Susan Lambert.   Following the ups & downs of small business owners.

See Andy's other career highlights in TV, Film, Corporate Video and Commercials
Return to Andy Postle - Location Sound Recordist - Home Page